ORMUSA is the only organization that reaches our communities despite the risk of gangs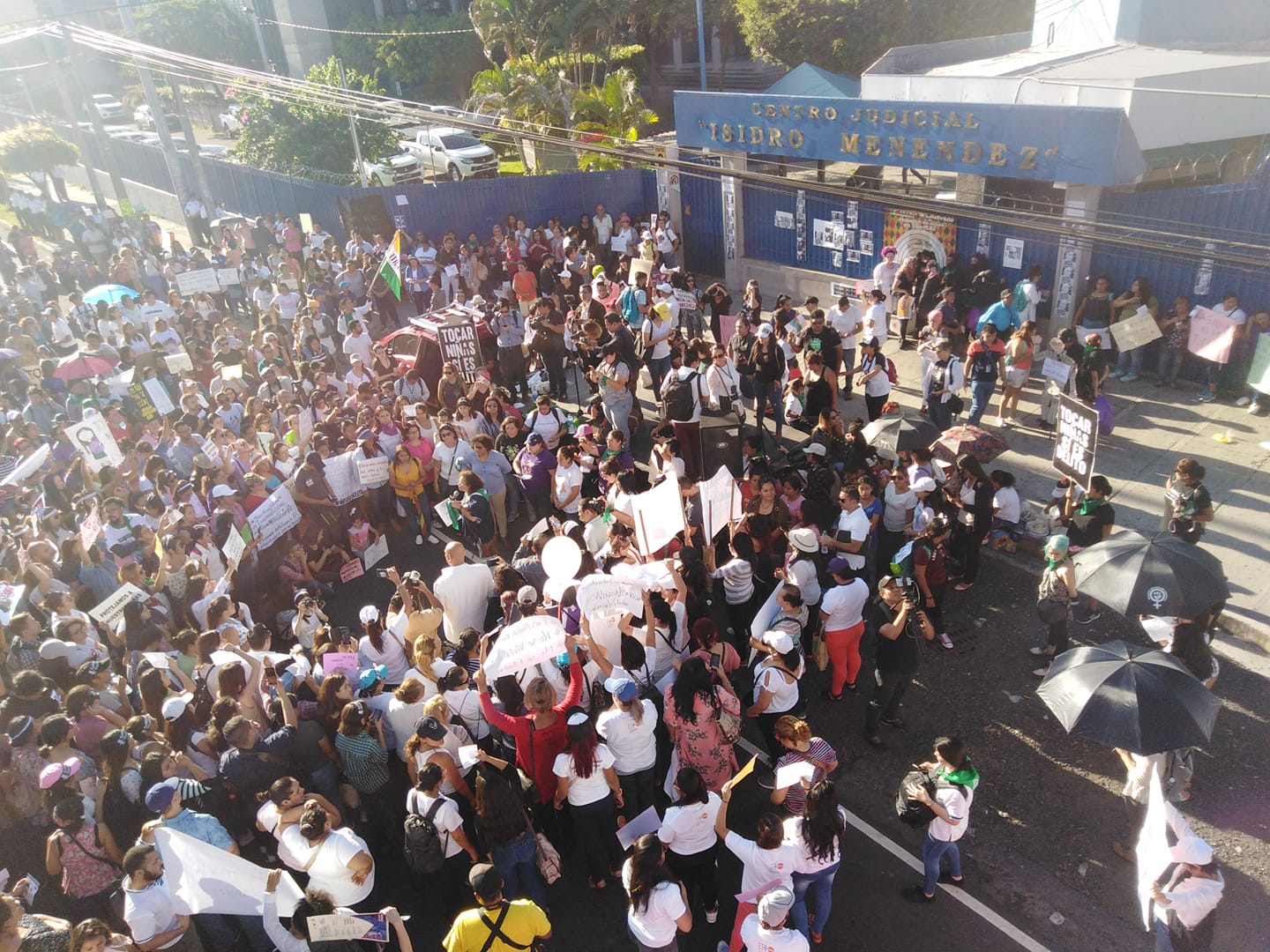 I never had the courage to stand up to male decision-makers or in public before; I never expected to become the president of ASOMUSA or become part of the Municipal Council of the Mayor's Office of San Pedro Masahuat.
As a woman I have grown quite a bit. I used to be a very shy woman. I didn't know my rights and how they are violated at every moment. I didn't know the kinds of violence that can be used against us. I am different now. I am an empowered leader - a woman who knows her rights and can defend herself.
I am also able to defend new opportunities for women that were never there before like the women's unit, budgets for women, and support networks for women.
"ORMUSA is the only organization that reaches our communities despite the risk of gangs."
| Claudia Lissette Rodas Moreno,

President of the Association of Women of San Pedro Masahuat
Before, we were not taken into account because we were not organized. I was part of the Municipal Council because the Women's Association elected me to represent them, but because of patriarchy and insecurity, I asked for permission not to participate in the sessions. I finally decided to leave because the mayor was completely patriarchal and did not want to listen to a woman tell him that we need a bigger budget and more spaces. I stopped working as a councilor following a series of threats, humiliation and violence.
I now work to support the Association (ASOMUSA). ORMUSA has strengthened us in the Association, it has been our bastion as women. It helped us obtain our legal status. We established the Association following a natural disaster. We realized we were not organized and needed something more solid so that women who had been affected in the storm could receive help. Then ORMUSA arrived in San Pedro Masahuat and we began to organize and empower ourselves as women. ORMUSA strengthened our decision-making capacity and leadership and trained us on women's human rights and sexual and reproductive rights.
ORMUSA is the only organization that reaches our communities despite the risks of gangs. Through this alliance we are able to help women in territories where no other institutions reach, sometimes even the mayor's office does not want to enter these places. We built the Maria Argelia Baires Women's House in Achiotal, as well as a Development Centre for Women and Young People called CEDELMASAT, where we teach courses in cosmetology, dressmaking, and other vocational skills.
ORMUSA continues to be the only organization supporting women like Claudia in many vulnerable communities across El Salvador. Your support to ORMUSA will change the lives of many such Salvadoran women.