This week marks the 10th year anniversary of the Syrian uprising, one of the most brutal conflicts of the 21st century, of which we have daily witnessed horrifying accounts of the relentless destruction of homes, hospitals, schools, entire neighborhoods.
Donor Direct Action's Syrian partner, the Syrian Women's Forum for Peace (SWFP) was created to advocate for Syrian women's role in peacemaking and women's security in the context of ongoing conflict and violence. Dr. Mouna Ghanem, the Director of SWFP, has been a fierce and dedicated advocate for democracy, gender equality, and women's political participation, especially in the ongoing UN peace process. Having served on the UN Special Representative's Women's Advisory Board for Syria, she recently wrote an op-ed criticizing the lack of progress with the UN-led peace process in Syria and the failure to acknowledge the significance and worth of women's efforts and voices in the process.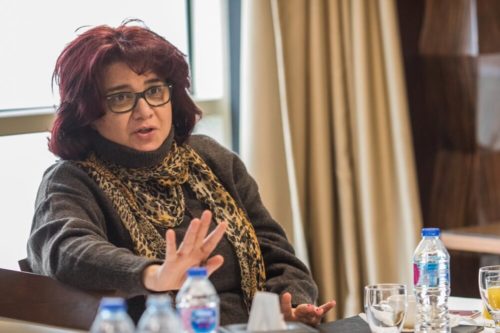 On March 10th, SWFP submitted a demand signed by more than 630 Syrians to the UN Security Council demanding immediate diplomatic action for urgent intervention to "save Syrians from the devastation of inhuman living conditions, both inside Syria and in refugee camps." Coordinated by Dr. Ghanem, this initiative is powerful evidence that building a consensus between Syrians from all walks of life is not only critical but possible.
SWFP is seeking funding for an online outreach program for Syrian women designed as a safe space in which women can participate without exposing their identities, which might put them at risk. The programs will educate women on the democratic political process, empower them with needed political skills and help them become agents of change in their local communities.
Syrian women need our support now more than ever to promote their participation in securing peace and a restorative future for their country. Please make a contribution to support the work of the Syrian Women's Forum for Peace.