"Gender based violence can only be eliminated through unity and through supporting the continued struggle of the women and girls who are victims and survivors of violence."
Humanitarian Assistance for the Women and Children of Afghanistan (HAWCA)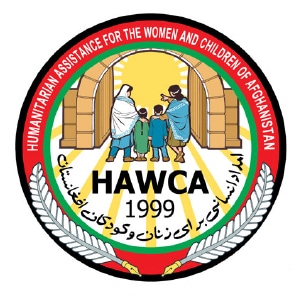 HAWCA is a Kabul-based non-profit organization committed to helping Afghan women and children.
Motivated by the despair and devastation suffered by Afghan women and children as victims of war and injustice, HAWCA was founded in 1999 by a group of young Afghans who for years had been volunteering in refugee camps along Pakistan's border.
With growing instability, increasing attacks on civilians, gradual decrease in aid to Afghanistan and no effective peace process in sight, the foreseeable future of Afghanistan is grim, more so for its women and girls. The need is great in Afghanistan: the widespread violence faced by Afghan women is overwhelming. Rapes, acid attacks, cutting of body parts, stoning, sexual assault, domestic battery, killings, sex trafficking, and child marriage are becoming more common, fostered by patriarchal traditions, religious extremism and tribal enmities.
HAWCA's main programs include:
Shelter and counseling to women fleeing violence
Legal aid to those who wish to pursue their cases through the courts. Through 2019, 123 women were assisted in this program
Peace building centers for children where they offer basic literacy and English classes, child rights and human rights awareness programs, libraries, and psychosocial counseling. In 2019 this program helped 481 children.
Response to crises and emergencies (with food, blankets, wood, and coal distribution in isolated rural areas and in refugee camps)
Mobile health consultations, which in 2019 assisted 2498 people, 80% women.
Vocational training
In addition to providing legal aid to women victims of violence, HAWCA undertakes field research projects that aim to strengthen the justice system's response to the needs of women and children. In 2019, HAWCA investigated the legal barriers to justice for women victims of violence and shared with the Afghan Government the findings of this research, which were disseminated in Dari, Pashto and English.
Mission
To work for the social well-being of all people with a particular focus on women and children who live in Afghanistan. HAWCA encourages the active participation of women in the reconstruction and development of Afghanistan. HAWCA envisions a safe and just society where all Afghans (men, women, children, elders) regardless of their race, ethnicity, tribe, language, and religion receive equal benefit from development processes and work together for a safer and better world.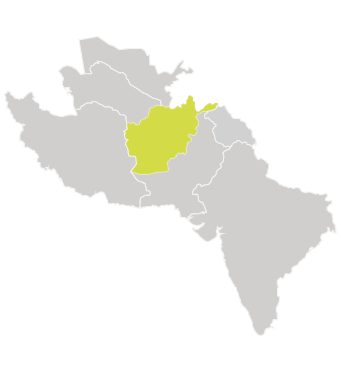 Waseema was 12, out gathering branches and goat-droppings for fuel when the men came and took her. She remembered only that it felt like her heart stopped beating. She couldn't breathe from the fear. But that was only the beginning.