UNGA 78: #GlobalSolidarity with Afghan Women and Girls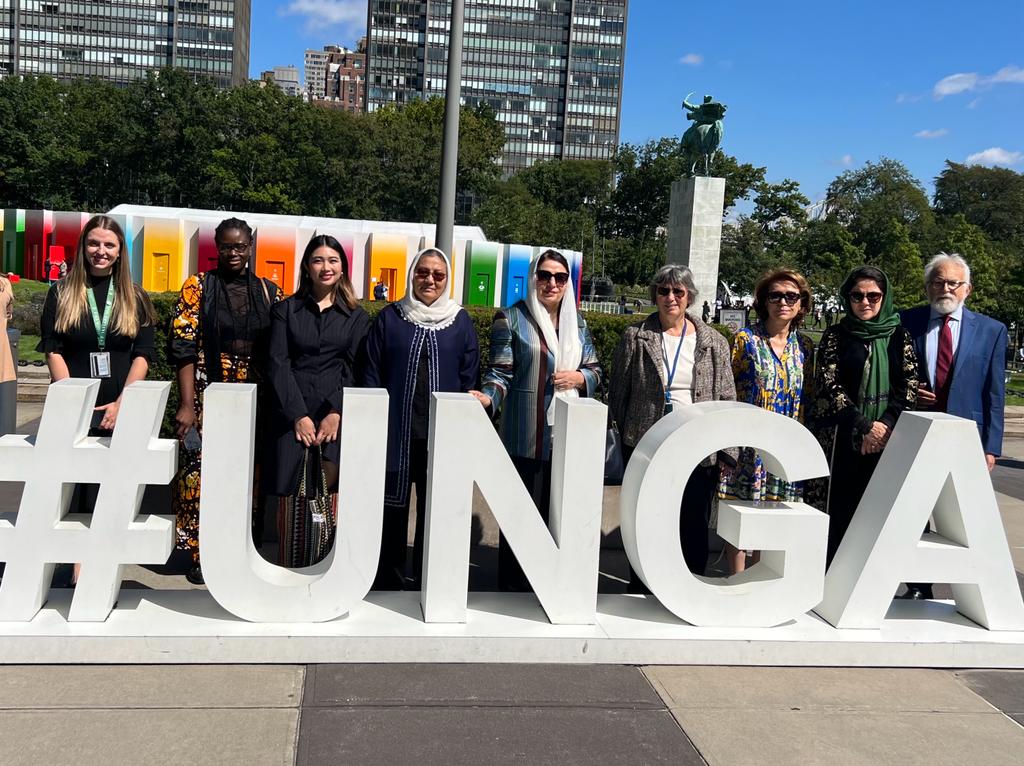 On Tuesday, September 19th, the first day of the UN General Assembly's High-Level Week, the Women's Forum on Afghanistan (WFA) co-hosted a side event with the UN Missions of Ireland, Indonesia, and Canada,: "Global Solidarity with Afghan Women and Girls." The event was co-sponsored by the UN Missions of Argentina, Bangladesh, Malaysia, Norway, and the United Arab Emirates with the aim of casting a stark spotlight on the challenges facing Afghan women and girls.
Two years after the Taliban's return to power, the event drew global attention to the grim reversal of decades of hard-fought progress. The Taliban's restrictions on education, work, and basic freedoms for women and girls have left an indelible mark on Afghan society, stifling dreams and aspirations. The event underscored that Afghanistan's recovery from conflict and poverty hinges on the full participation of Afghan women and the pursuit of sustainable development goals. The meeting centered Afghan voices, including three members of the WFA Steering Committee: Dr. Habiba Sarābi, Asila Wardak, and Fawzia Koofi, who all gave powerful statements.
Two videos were presented featuring women inside Afghanistan. These women's identities were concealed to ensure their safety in a volatile environment. Those in attendance bore witness to the determination of Afghan women and girls, who persistently strive for a brighter future despite immense challenges. The video speakers' anonymity was a reminder of the very real dangers faced by those who dare to speak out in pursuit of justice and equality. Please take a moment to listen to one of the brave women share her experience.
As we celebrate the success of this event, we are reminded of the profound importance of supporting Afghan women in their quest for inclusion and empowerment. It is important that their voices and stories be heard on the global stage.