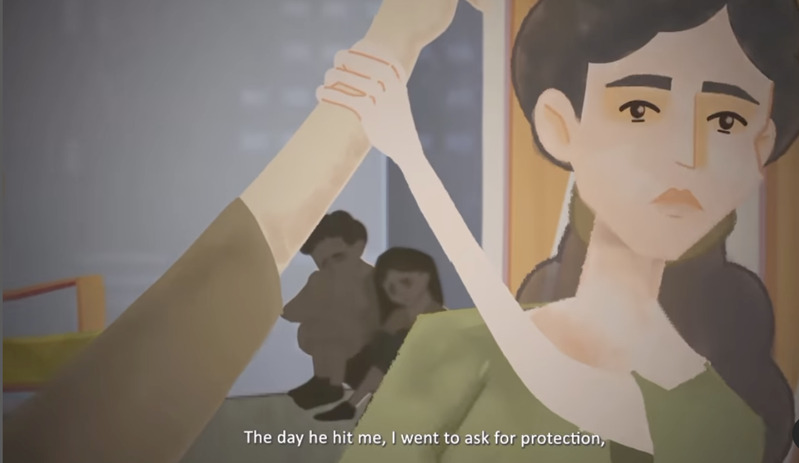 Below are some updates from our global partners we also kindly request your participation in a brief survey to gather your valuable insights and suggestions regarding our communications and messaging. Your feedback will greatly assist us in enhancing our practices. Please take a moment to share your thoughts and provide recommendations for improvement.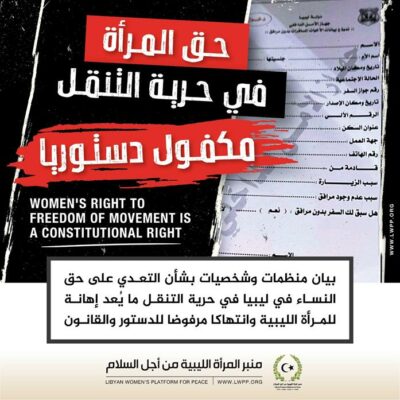 LIBYAN WOMEN'S PLATFORM FOR PEACE (LWPP) Efforts Against Discriminatory Travel Measures 
On May 13, LWPP released a statement addressing the recent discriminatory laws in Libya restricting women's travel within the country. The new law mandates that Libyan women traveling alone provide an official declaration explaining the reasons for their solo travel and details of their travel history. Additionally, it was announced that women must be accompanied by a male chaperone to renew their passports. LWPP strongly condemns these restrictions on women's rights to movement and travel.

Celebrating 45 Years of Manuela Ramos 
This month, Manuela Ramos in Peru celebrated its 45th anniversary. Originating from a small gathering of women in 1978, the organization has grown into a powerful force advocating for a society free from gender-based violence. Manuela Ramos has contributed to building a better world, empowering women from diverse backgrounds to live with autonomy and demanding an end to all forms of violence. The organization reaffirms its commitment to resistance and fighting against anything that undermines the physical, political, and economic autonomy of women. Congratulations Manuela Ramos!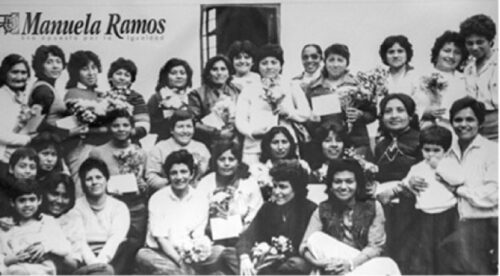 KAFA's Innovative Advocacy and Resource Creation 
KAFA, continues to leverage technology to create vital resources for survivors and conduct impactful advocacy work. They recently released an interactive survey on domestic violence laws in Lebanon, providing an interactive platform to educate and gather information to help inform their work.
This month, KAFA also issued a statement in response to a distressing incident in Sidon, where a woman was harassed and attacked at the beach due to her wearing a bathing suit. The statement was jointly issued by various associations and organizations, emphasizing the need to combat the policing of women's bodies.
FWLD of Nepal Celebrates 28 Year Anniversary and Mobile App Relaunch 
FORUM FOR WOMEN, LAW AND DEVELOPMENT (FWLD) in Nepal celebrated its 28th Anniversary on May 29, marking a significant milestone in its journey to empower women. As part of the anniversary celebrations, the mobile application "Mero Adhikar: Know Your Rights" was relaunched with an updated version. The app serves as a comprehensive resource covering various rights, including citizenship and legal identity, reproductive health, social and economic rights, access to justice and legal aid, anti-human trafficking measures, safe migration, sexual and gender-based violence, and international human rights information.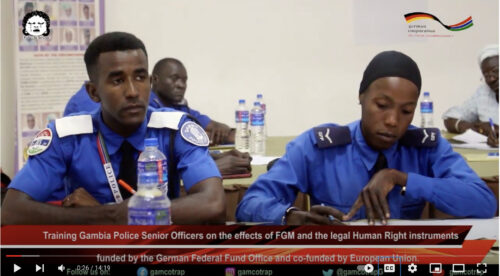 GAMCOTRAP TRAINED SENIOR POLICE OFFICERS ON THE EFFECT OF FGM 
The Gambia Committee on Traditional Practices (GAMCOTRAP), one of the grantees of the The Efua Dorkenoo Fund to End Female Genital Mutilation (FGM) held a special training on May 23. The training was organized to educate Gambian senior police officers about the dangers of FGM and other harmful traditional practices that put women and girls at risk. This groundbreaking training is one of the first of its kind and an important initiative to help raise awareness and debunk myths around FGM. Through this comprehensive discussion, police officers were taught to recognize points for intervention and how to better protect women and girls who are victims or potential victims of FGM. Educating law enforcement on the dangers of harmful traditional practices is a necessary part of shifting cultural attitudes around FGM as well as ensuring on the ground legal support for victims and their families.
Gloria Steinem Equality Fund to End Sex Trafficking 
On May 25th and 26th, under the Swedish Presidency of the EU, CAP International and Swedish Women's Lobby organized two roundtables at the European Parliament. These roundtables brought together MEPs, law enforcement officers from Germany, Sweden, and France, the survivor-led Swedish collective Intedinhora, and a researcher from Sweden. Experts shared insights on the Equality Model and highlighted the importance of unifying legislation on sexual exploitation across the EU. They voiced their support for provisions criminalizing pimping and demand in the 1st proposal of the Directive on Violence against Women by the European Parliament.
TheGrio published an article on May 24 shedding light on the urgent need for comprehensive support and action to address the challenges faced by these victims Black and brown human trafficking victims. TheGrio spoke with Taina Bien-Aimé, the executive director at the Coalition Against Trafficking in Women, who emphasized that sex trafficking is a continuation of the legacy of colonialism and the institution of slavery. Read the full piece and learn more about the push for better implementation of the Trafficking Victims Protection Act here.
MARTA Centre's Proposals for Violence Prevention 
On May 26, MARTA Centre joined the Latvian Crime Prevention Council putting forth a series of proposals aimed at preventing violence, fostering coordinated cooperation among institutions, protecting victims, and monitoring perpetrators of sexual violence. This collaboration marks a significant step forward in the collective efforts to combat violence and ensure the safety of women in Latvia.
As Frontline Women's Fund, we remain committed to supporting our partner organizations and promoting gender equality, justice, and the elimination of violence against women. Stay tuned for more updates and upcoming events. Together, we can create a world where all women and girls thrive.