I am writing to share the exciting news that Asociación Generando Equidad, Liderazgo y Oportunidades (ASOGEN) has joined us as a new frontline partner in Guatemala. ASOGEN generates and facilitates spaces of civic engagement, leadership, political analysis, defense and empowerment of women's human rights.
ASOGEN was established in 2010, and it is based in Chimaltenango, Guatemala. The organization works to provide gender violence survivors with legal, psychological and medical support, as well as a temporary shelter for women at risk. It also trains women, girls and adolescents in their rights; it forms young people in new masculinities and egalitarian relationships, as keys to transforming the patriarchal culture.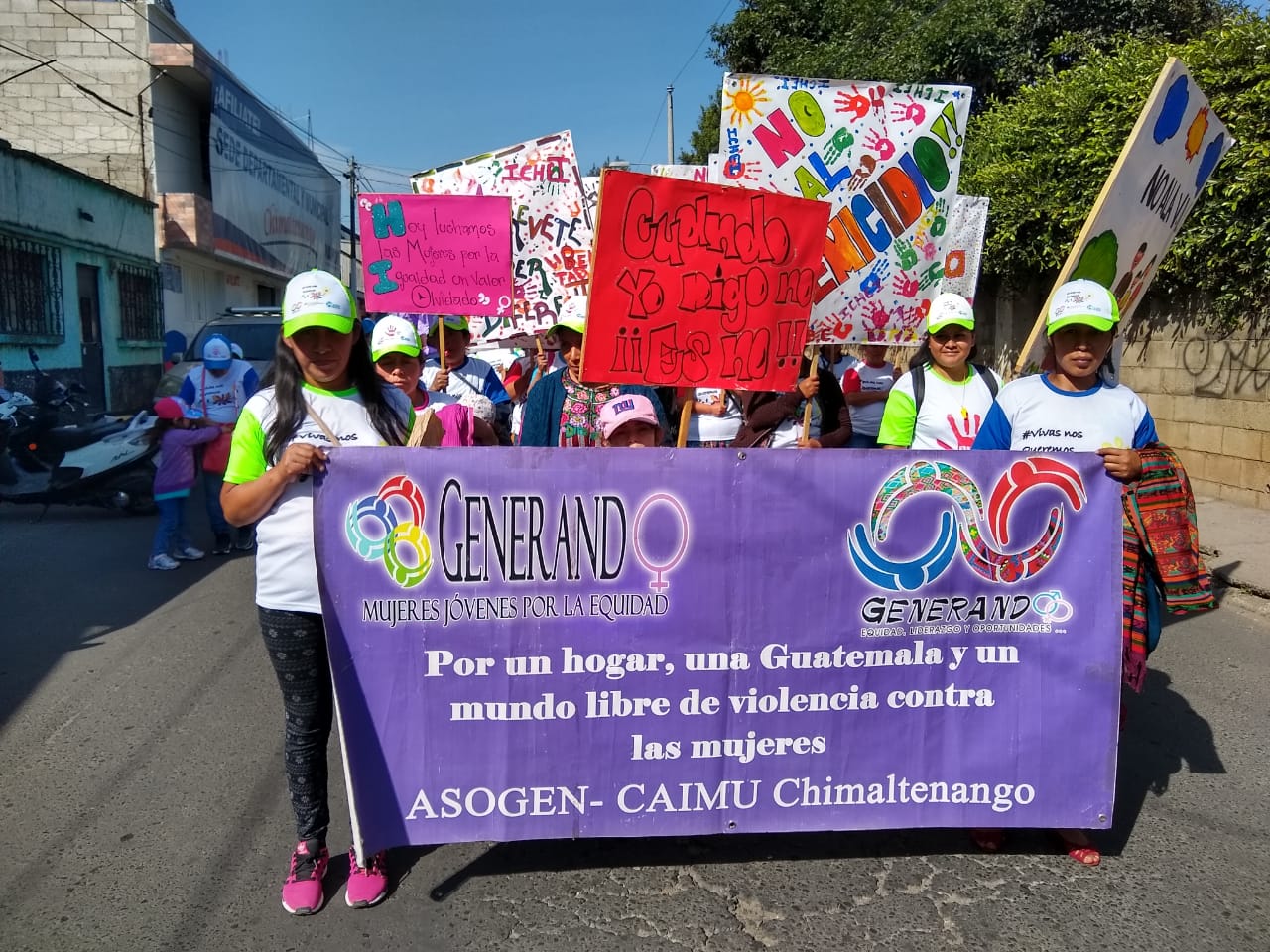 The efforts of ASOGEN are critical, as femicides and domestic violence in the region continue to rise, aggravated by the COVID-19 pandemic. In the last year, the government of Guatemala has cut funding for shelters for women and girls who are victims of gender-based violence by up to 90%. At the same time, restrictions due to the pandemic forced women to stay at home, which became the most dangerous place for women and girls. At the same time, racism has increased and this aggravates the situation in a country with a high percentage of indigenous communities. All this makes ASOGEN's work needed more than ever.
At Donor Direct Action, we are very excited join forces with ASOGEN, and to add a frontline partner in Guatemala. We hope you will take this opportunity to welcome ASOGEN to Donor Direct Action with a contribution, great or small, to help support their life-saving and life-changing work.